Reading Time:
4
minutes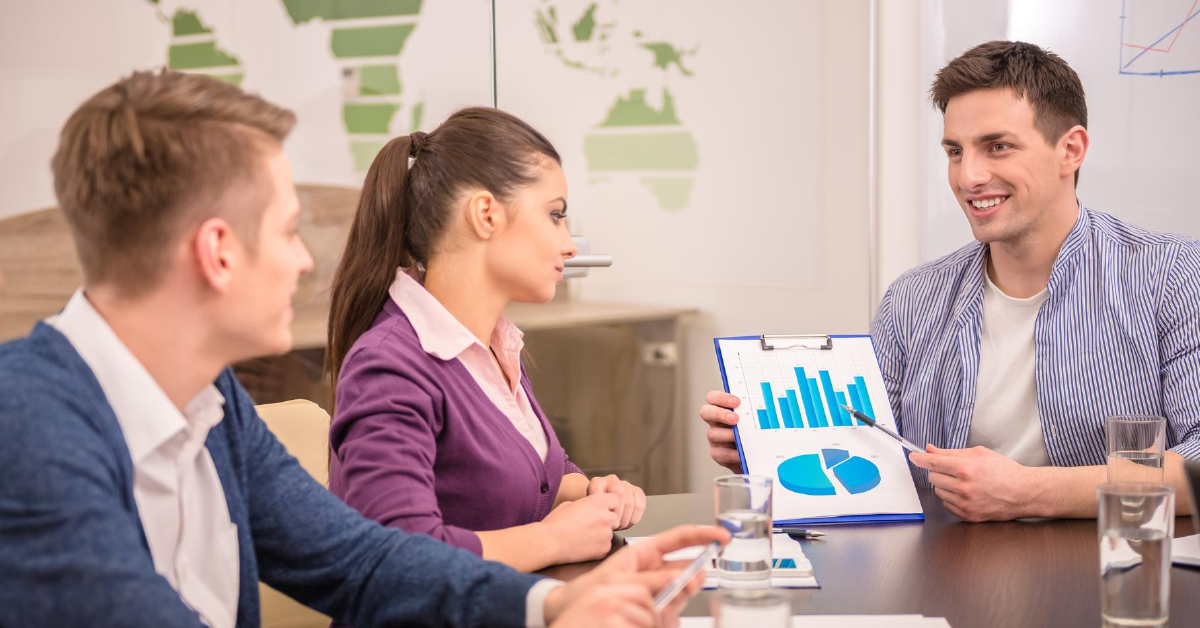 With the guidance of a skilled digital marketing agency, businesses can experience a profound transformation by deploying strategic customer acquisition and retention approaches. In the realm of digital marketing, customer acquisition holds paramount importance.
How to Increase Clients for Your Digital Marketing Agency
Firms can use these Internet marketing strategies to boost client growth and investment. Let us dive into the blog for more information on digital marketing strategies.
Internet marketing strategies are consistently mentioned as the most efficient and budget-friendly means of promoting a business and generating leads. Before using it for your company, you must comprehend what each procedure entails and what it offers. Here is a quick guide to the top categories of internet marketing strategies to help you start marketing your business online. 
1. Building a Remarkable Brand Story
The power of storytelling can be crucial to developing deep connections with customers. An exciting brand story can make a company more relatable to consumers, encourage customer empathy, and elicit an emotional response that can affect consumer decisions. 
The brilliant fusion of several components is necessary to create a compelling story. A compelling narrative that connects with customers and distinguishes the brand can be made by combining the company's mission, history, and values.
2. Offering a Broad Range of Services
A company must have a diverse service offering to attract and keep happy customers. By meeting various needs, businesses can increase customer touchpoints and promote loyalty. It is essential to balance the depth and breadth of services. 
A wide range of high-quality services can be provided to increase customer satisfaction and competitiveness. Such services may be a competitive advantage, generating client interest and expanding market share.
With an easy-to-use client portals customer interaction can be improved. Additionally, client portals can improve team productivity by integrating different tools for streamlined service delivery, boosting competition, and ultimately fostering growth in market share.
3. Implementing Email Marketing Campaigns
Creating strong email campaigns is a potent way to engage potential customers. Conversions can be boosted, and customer interest peaks with carefully crafted messages and compelling calls to action. 
In addition, personalization and automation of emails can significantly boost conversion rates. Businesses can improve customer engagement and increase response rates by providing targeted, personalized content at the appropriate time.
4. Making Use of Referrals and Social Proof
Reviews and endorsements offer potent social proof and influence consumer purchasing decisions. Case studies, which highlight a company's capacity for problem-solving and achievements, can also foster trust. 
Honors and credentials provide a different type of social proof. Recognition from reputable organizations can increase a company's credibility, influence decisions, and foster client trust. 
5. Evaluation of the Results
Results must monitor and analyze to determine the success of customer acquisition. The effectiveness of marketing strategies can be gleaned from key performance indicators (KPIs), such as conversion rates, customer lifetime value, cost per acquisition, etc. 
Businesses can evaluate the success of campaigns, make data-driven decisions, and improve upcoming marketing initiatives by using data analytics platforms and A/B testing. 
6. Taking Advantage of Social Media Platforms
Social media engagement with your target audience can be a potent marketing tactic. Targeted and interactive content can increase conversion rates and improve customer loyalty. Engaging, relatable, and informative content can increase social sharing, visibility, reach, and user brand advocacy.
7. Search Engine Optimization (SEO) implementation
The visibility of a website can be significantly increased using SEO techniques. Businesses can rank higher on search engine results pages, boosting organic traffic by optimizing their keyword strategies, site architecture, and user experience. 
Developing pertinent content and building links can increase search engine rankings, increasing a website's visibility and reach. Effective SaaS link-building techniques, such as guest blogging on blogs specific to the SaaS industry, can be advantageous if your company provides software. 
8. Utilizing Influencer Marketing's Power
The reach of a brand can be significantly increased through influencer marketing. Businesses can raise brand awareness and boost conversions by partnering with influencers whose audiences fit their target demographic. 
Finding the right influencers and forming alliances with them is also crucial. An influencer's audience demographics, level of engagement, and compatibility with the brand's values are all considered. The reputation and reach of a brand should improve through effective partnerships.
9. Delivering an Outstanding Customer Experience
The secret to attracting and keeping customers is to deliver an exceptional customer experience. Businesses can cultivate devoted customers and positive word-of-mouth referrals, increasing long-term revenue by providing responsive service, personalization, and a dedication to customer satisfaction.
10. Collaboration and Networking
Forming strategic alliances can be very effective for businesses looking to attract new clients. When aligned with a company's objectives, such partnerships can open doors to new markets and clientele, increasing exposure and growth.
Another effective technique for networking is affiliate marketing. Businesses can broaden their customer base and boost sales by rewarding affiliates for promoting their goods or services.  
Remember that customers will only stick around if the journey has been pleasant for those who want to keep their current clients. To retain customers, consider the digital marketing strategies listed below.
11. Keep Your Promises Realistic:
No matter how eager you are to get the client, it would be best not to say anything untrue.
They develop incorrect expectations of you and your business due to false promises. You may have to deal with an angry customer. Your reputation will suffer due to a commitment that seems too good to be true.  
Keep it brief and sincere. Keep your workload within your capacity.
12. Good Customer Support to Offer:
You will be the first person your clients think of if they need help immediately. Whenever a problem arises, try to find a solution. If necessary, appoint friendly and knowledgeable personnel.  
Create A Month-to-Month Performance Report
The digital marketing agency will use a monthly performance report as one of their customer retention strategies. It is a formalized demonstration of your progress in enhancing the client's company.
The study includes marketing metrics like website traffic, bounce rates, page views, conversion rates, cost per click, cost per acquisition, return on investments, and more.
Conclusion
Now that you know, you need to strategically explain digital marketing to clients. You can take the help of digital marketing agency to take an initial tactic steps.
Here are some salient points to remember:
Make a good, lasting first impression.
Utilize social proof whenever possible.
Reward your customers for referring you.
Do not promise things you can not deliver.
Good customer service should be offered.
Do more than you are expected to do.
Keep track of progress by creating a monthly performance report.
In conclusion, these digital marketing tactics offer a future direction for digital marketing companies looking to improve client acquisition. These techniques can help agencies navigate the changing digital landscape, gain a competitive advantage, and promote sustainable growth and profitability.
Published: August 9th, 2023