Build a Brand Identity
Are you looking for strategies to increase website traffic? If so, social media optimization services may perfectly fit your requirements!

Glance at Our SMO Services
We offer comprehensive SMO services that cover all aspects of analyzing, developing, and implementing social media marketing services.

Optimize Profiles
You can improve SMO services and grow audiences through consistent posting and engagement by setting up a profile on social media platforms. When you sign up for SMO Services, we publish promotional content about your company on the appropriate social media platforms. So point them in the direction of your goods or services.

Social Media Audit
Our SMO services enable you to optimize social media profiles, which will raise traffic. As a top SMO company in the USA, we thoroughly audit social media by analyzing user behavior, CTRs, and engagement rates to target potential customers and expand your company.

Analysis Competitor
Using competitor analysis, you can manage your business more effectively and analyze your competitors' strategies and consumer sentiment. To produce outstanding results, SEO SMO services also employ creative writers and designers, media planners, and social media directors.

SMO Strategy Building
We will develop an SMO strategy addressing content, funding, audience targeting, and reporting for paid and organic social media.

Social Media Content Optimization
We offer social media management, advertising, and marketing services for all major social media channels, such as Facebook, Twitter, LinkedIn, Snapchat, Pinterest, Google+, YouTube, and more.

SMO Support
After completing the project, our staff will happily continue supporting your SMO initiatives with tasks like social network monitoring, community management, and updated strategies based on the most recent methods and insights.

Looking for More Information about Our SMO Services?
If you need more time to manage your social media profiles and are looking for a reputable SMO company to offer top-notch SMO services for your social media channels, look no further than Varun Digital for all your social media management needs. Let us start by visiting our top SMO packages right away!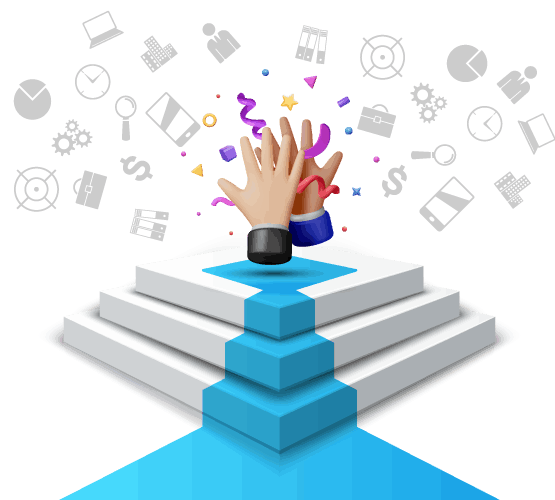 On the list of the brands get on the top of the competitors
With SMO services let your social media channels get optimized through various strategies and improvise your digital presence.