Reading Time:
4
minutes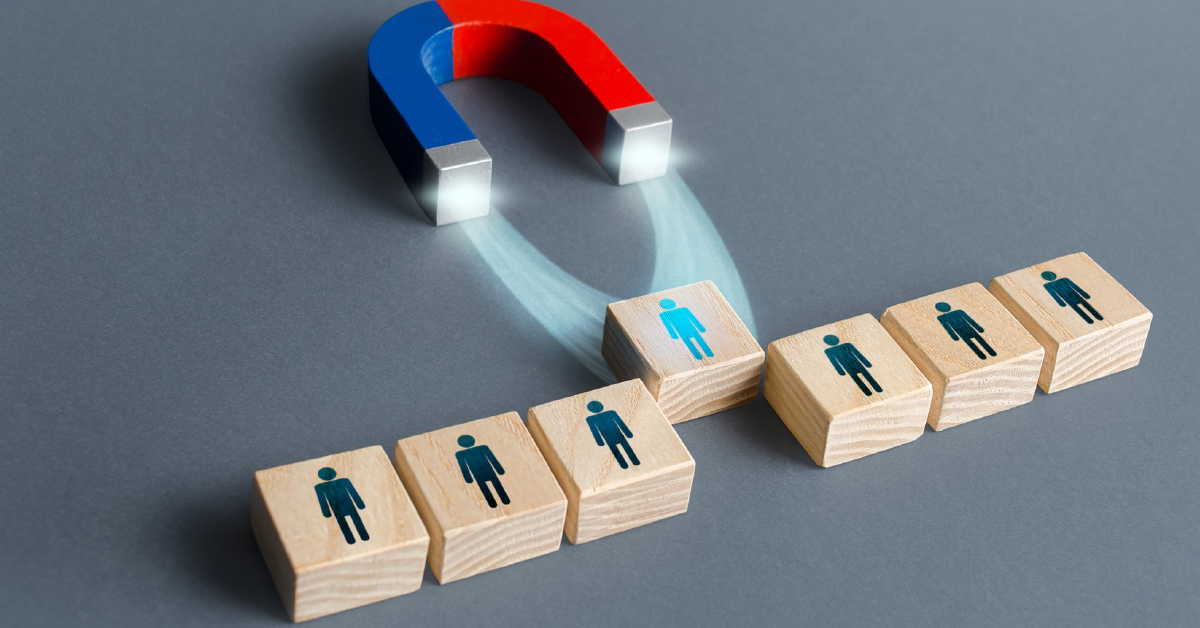 The target audience is the people you want to reach with your marketing strategy. Out of everyone out there, these customers are most likely to be interested in the products or facilities you provide. It implies that converting leads into paying customers should theoretically be simpler. 
Even though identifying your target market can help direct your marketing, you should do so much earlier in the business development process. It is best to conduct market research on your intended audience before creating your product or service. It increases the likelihood of long-term success by enabling you to promptly determine what your ideal customer wants and how to satisfy those needs best.
Every target audience has particular traits, passions, and routines that your marketing message should consider. Age, gender, place of residence, level of education, and income are relevant characteristics. More specific features include what media they watch, whether they are married, and whether they have kids.
Target Market Its Importance
Understanding your target market is like having a personal tool to improve your business strategy. Certain marketing and social media strategies will ensure the growth of the business. It enables you to meet their needs, preferences, and desires, raising the likelihood that they will pick you over your rivals. You will be much better able to market your goods and services once you clearly understand your target market.
Target Audience 
There is no arbitrary definition of target audiences. Audience targeting strategies depend upon market analysis and research techniques. They are made up of essential information that lets you create detailed buyer personas. You can create the profile of your ideal customer base using these important data points.
Guidelines for Developing Strong Buyer Personas
Are you prepared to make your buyer personas come to life? You will quickly have a cast of characters if you follow these easy steps:
Gather information: Market analysis, customer interviews, and data analysis are all effective ways to learn more about your target audience.
Look for common patterns: Your potential customers can be divided into segments by identifying patterns and commonalities.
Create detailed personas: Assign names, backstories, and a list of characteristics, preferences, and difficulties to each persona. Imagine them as individuals with a distinct journey, like characters in a story.
Confirm your personas: Verify that your personas correspond with your actual customers and make any necessary adjustments.
Choosing Your Audience
Consider your biggest audience's demographic, psychographic, and behavioral traits when determining your target market. We will take a closer look at each of those elements in this section and offer advice on how to find out this information about your clients and customers.
Demographics: Age, Gender, Place, Means of Subsistence, and Line of Work
The basis for understanding your target audience is demographic information. However, even though they are crucial, they only provide part of the picture. Think of them as components for the ideal cake instead of the cake itself. You already have eggs, flour, sugar, and butter but need more to make a delicious dessert.
Age, gender, location, income, and occupation are crucial demographic factors. It is similar to throwing a party: neither toddlers nor senior citizens would be invited to a rave. Understanding demographics enables you to target customers with the appropriate goods and services.
Behavioral Factors: Consumer Behavior and Brand Loyalty
Do not overlook behavioral factors; they are the icing on the target audience's cake! Here, you can research your potential customer's buying patterns and brand loyalty. 
Do they wait for sales, or do they make impulsive purchases? Do they enjoy experimenting with new products, or are they devoted to certain brands? By learning their purchasing patterns, you can determine which sales strategies will be effective with your audience and which will not.
Psychographics: Interests, Ways of Life, and Principles
Let us now discuss psychographics, the flavoring agent that gives your target audience's knowledge depth. Here, you can learn more about your potential client's preferences, way of life, and values.
Do they exercise or lead sedentary lives? Is saving money or the environment a priority? Understanding your audience helps deliver goods, services, and content to their preferences, interests, beliefs, and peeves.
What Makes Knowing Your Target Audience Important?
Establishing a target audience enables you to comprehend and establish a connection with potential clients. By reducing the audience, you can better target marketing strategies and messages to the needs, wants, and preferences of the demographic most likely to buy your goods or services. In turn, this enhances the effectiveness and efficiency of marketing campaigns and raises the likelihood that objectives like increased sales, improved customer engagement, and so forth will be accomplished. 
Detailed Analysis of The Advantages:
More Efficient Communication: By addressing their problems and building a stronger relationship with them, speaking your customers' language requires understanding your target audience.
Targeting with Accuracy: Knowing your target audience will help you concentrate your marketing efforts on the most pertinent and receptive group. By targeting qualified leads and avoiding uninterested individuals, you save time, effort, and money.
More Effective Product Development: By thoroughly understanding your target market, you can create goods or services that satisfy each customer's needs. You can make offerings more likely to resonate by incorporating feedback and insights, increasing customer satisfaction and loyalty.
The Advantage in Competition: Knowing who your target market is enables you to spot market inefficiencies, unearth unmet needs, and set yourself apart from the competition by meeting these particular needs. 
Effective Resource Management: Knowing your target audience better will help you allocate marketing resources like time and money more efficiently.
Better Customer Interactions: You can cultivate trust, loyalty, and long-term engagement by demonstrating that you know your customer's problems and goals. It may lead to repeat business, good word-of-mouth, and brand advocacy.
Conclusion
Creating marketing and sales strategies that resonate with your customers requires thoroughly understanding your target market. You can customize your messaging, pick the best marketing channels, enhance the customer experience, and use data analytics for ongoing improvement by being aware of your target audience's demographics, psychographics, and behavioral characteristics. It is like knowing the code to a world of professional success!
For those reasons, we strongly advise you to pay attention to resources to understand your target audience. Accept the journey, avoid common blunders, and track your progress. You will do this to realize the full potential of your marketing and sales initiatives, opening the door for even greater commercial success.
Explore our Varun Digital blog, your gateway to a wealth of insights. Explore to uncover comprehensive details about our array of digital marketing services, designed to propel your brand towards online success.
Published: August 10th, 2023