Reading Time:
5
minutes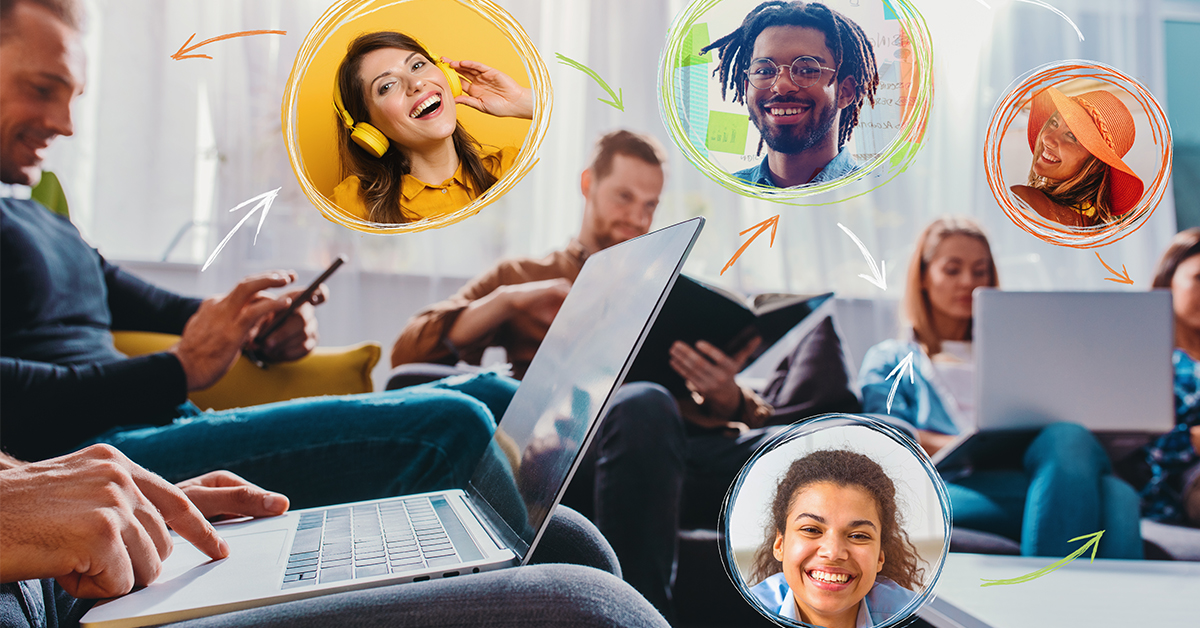 Table of contents
Introduction
Understanding the power of storytelling will eventually assist you in creating remarkable brand stories that move people. Additionally, it will give you the assurance you need to convince senior leadership that the strategy will be successful. This blog focuses on tying everything together to show why brand storytelling is a successful content marketing tactic.
Are you excited about the power of brand storytelling? If so, let us get started.
Brand Storytelling: What It Is
Brand storytelling is a marketing strategy that uses narratives to communicate a brand's identity, values, and mission to its target audience. Brand storytelling aims to connect emotionally with consumers, foster loyalty, and establish long-term relationships.
Humanity is increasingly valued in today's quick-paced, overly automated, and digitally-driven society. The internet's convenience and instant gratification make the human touch increasingly rare and sought-after.
Businesses today cannot afford to be nameless, faceless entities. Businesses must connect with customers, touch their emotions, and engage them on a much deeper level than ever before if they want to survive. Brand storytelling is one of the best Audience Engagement Strategies in this situation.
Brand storytelling is the coherent narrative that connects the details and feelings that your brand arouses. Businesses need to start telling their customers the story of their brand, why it exists, and why this matters throughout all communication, in addition to providing them with reasons to purchase a good or service.
Brand storytelling is now an essential skill. It is a requirement and will ultimately maximize your company's visibility, success, and impact. Use it as a guide for your marketing strategy, and you will create a brand that is both successful and fascinating.
How Should You Begin Telling Your Brand's Story?
It can be difficult to tell your brand's story, but you can do it by following these simple Business Storytelling techniques.
Determine your brand's special characteristics, mission, and values: Understanding what makes your brand distinctive is necessary before telling your brand story. To establish a consistent brand identity, pinpoint your company's core beliefs, mission statement, and character traits.
Specify your target market: Find out your ideal client, what they need, and how your brand can help them. It will assist you in creating a brand story that resonates with your target market.
Create a story that highlights your brand's personality: To develop a narrative that emotionally engages your audience, use your brand's values, mission, and personality. Make your story more engaging by including storytelling elements like conflict, resolution, and relatable characters.
Determine the best platform: Pick the best media channels to tell your brand's story. Choose platforms consistent with your brand's identity and will successfully reach your target audience, whether it be storytelling on Social media, your website, or other marketing channels.
The key is consistency: Ensure your brand's story is the same on all platforms and distribution channels. Texture in tone, imagery, and messaging will produce a seamless brand experience that connects your audience and fosters loyalty.
Observe and correct: Monitor how your audience responds to your brand story and adjust as necessary. Your brand will become stronger if you keep your audience interested by iteratively improving your brand story in response to customer feedback.
Be Distinctive in a Sea of Similarity
It is a crowded market because millions of pieces of content are created and distributed daily. Businesses invest billions of dollars to compete for the attention of audiences constantly bombarded with the same messaging. While the internet has made marketing more accessible, it has also made it extremely difficult for premium brands to stand out.
It is not enough to offer high-quality goods or services; you must also stand out from the competition when discussing them. It justifies the significance of brand storytelling.
Focus on building your brand to be thoughtful, memorable, and authentic rather than bombarding your audience with facts, figures, and testimonials. Incorporate your message into a narrative that transports audience members, clarifies information, and elicits an emotional response. Use narrative to discuss your brand's background, struggles, achievements, and value propositions; no other company can imitate YOUR tale.
When you tell a story, it can be up to 22 times more memorable than a fact, making your brand more appealing to your audience.
What do you want to be known for when you reflect on your life? What do you want your audience to take away from this conversation and always remember? Whenever a member of your audience interacts with your brand, think about the feeling you want to arouse in them. Although your audience might forget what you said, they will remember how you made them feel (which is crucial because emotions influence purchasing decisions more than logic).
Your Brand Becomes More Relatable Through Storytelling
Marketers frequently attempt to appeal to a customer's rational side by bombarding their target audience with facts, figures, features, and brand attributes. Although these components might be significant, they might also overwhelm the consumer.
Developing relatable connections with your audience through stories is more effective. Because stories offer context, emotion, and empathy to help people connect, they make your brand more human. One of today's most essential marketing skills is learning to tell a brand story.
Emotion is Evoked by Storytelling
Brand powerhouses all have one thing in common: they rely on emotional advertising to boost their brand presence.
In marketing, emotion is an effective motivator. You can motivate your customers to act by skillfully interacting with their emotions. Effective storytelling can elicit positive feelings about your brand because it enables you to develop an audience-resonant narrative.
Storytelling Increases Trust
Genuineness and trust are crucial elements in marketing. Customers are more likely to use your brand and recommend your goods or services to others when they feel confident about it, which can gradually increase brand loyalty.
Ensuring the message is authentic is essential for gaining the target audience's trust. Your brand story should reflect who you are as a company, not be made up or overstated. Customers may feel more confident in their relationship with a brand if it is transparent and authentic, demonstrating that the company is truthful and open about its business practices.
Storytelling Delivers ROI
Storytelling increases the relatability and credibility of your brand by drawing on the strength of human emotion. We shop at stores carrying names we respect and like. Brand storytelling, therefore, yields a higher ROI.
In stories, your customers—not your product—become the heroes. Your clients enjoy imagining themselves as heroic figures. Compared to companies that fearlessly advertise themselves, they are much more likely to purchase from you.
Conclusion
Brand storytelling is a potent tool for engaging your audience and gaining devoted fans. You can develop a compelling narrative that appeals to your audience by defining your brand's story, using emotion to engage your audience, being genuine, doing rather than saying things, and staying consistent. Most of the tactics followed by the best digital marketing agency is just as above. Once these are applied, and story is connected to people and there we go, they will become your loyal customers.
Published: August 21st, 2023