Reading Time:
4
minutes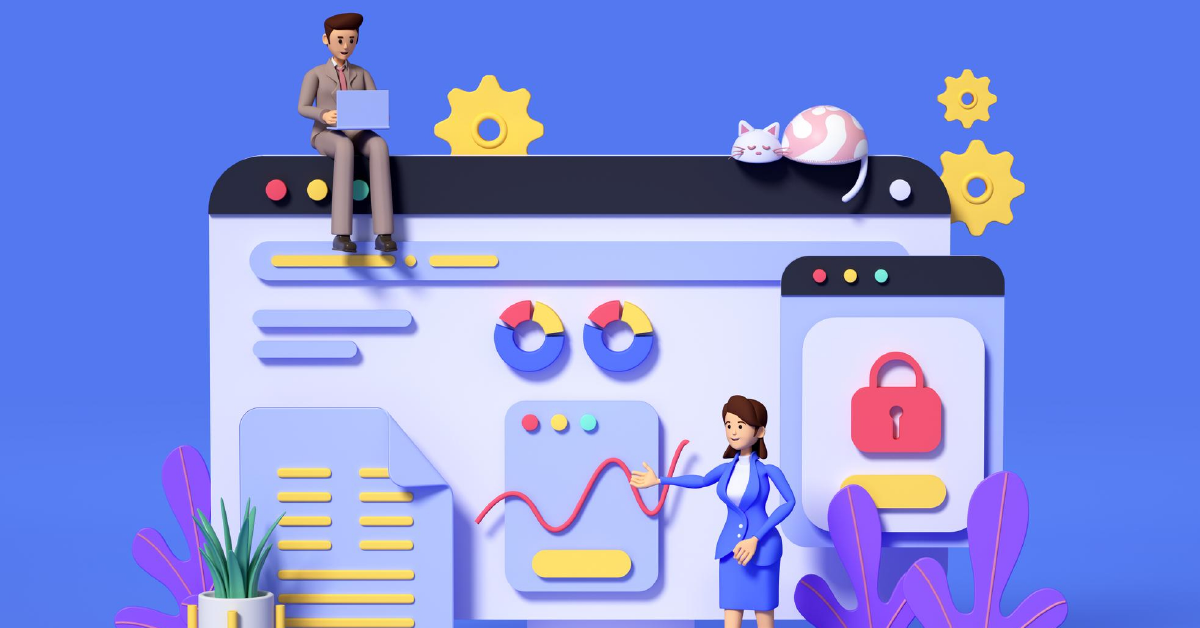 Introduction
Companies attempt to stay on top of the competition in the quick-paced world of digital marketing by implementing successful tactics and tools to increase their online visibility. Web design and user experience (UX) are two of the most important factors in a digital marketing business's success. The effectiveness of a website's design can make the difference between luring in and keeping customers and losing them to rival businesses.
In this piece, we will discuss the significance of conversion-optimizing web designs and how SEO consultants and SEO marketing firms are essential to the process.
What does optimization for conversion rate (CRO) entail?
The method of increasing the number of consumers who perform a desired action on a website is known as conversion rate optimization (CRO). A product purchase, selecting "add to cart," signing up for a service, completing a form, or clicking a link are examples of desired actions.
It Takes Careful Planning and Close Attention to Detail to Produce a Fantastic User Experience
The strategy, scope, structure, skeleton, and surface are the five main components of UX design.
Strategy refers to the idea of the overall layout of the design, along with the features and functionalities that will be used.
The scope determines what will be incorporated into the design and what won't.
The structure includes the design's organizational hierarchy and the informational presentation.
The skeleton is the wireframes and other basic visual components used to complete the design.
The surface describes the final visual appearance of the design, including colors, typography, and other aesthetics.
Each component is essential to the overall user experience and must be carefully considered when designing.
What Exactly Is A Conversion Rate?
In marketing, a conversion is the desired action that a visitor completes on your website or landing page. Such as purchasing from you, subscribing to your newsletter, or requesting more information about your good or service.
A successful call-to-action (CTA) that motivates visitors to take the desired action is required for conversions on your website.
Optimization of Conversion Rate
Design teams can use the following advice to evaluate and improve a website's conversion rate. Designers can use these tests to evaluate brand-new concepts or existing websites.
Testing A/B
Split testing, also known as A/B testing, is a method for contrasting two designs to see which works better. UX designers refine websites and landing pages iteratively by making minor adjustments.
Comparing small changes, such as color, copywriting, fonts, images, etc., is the key to effective A/B testing. Determining exactly what increased conversions when contrasting two completely different designs is challenging.
Multivariate Analysis
While A/B testing only tests two variations, multivariate testing evaluates multiple designs. To find the best option more quickly, designers can test several layouts simultaneously.
These tests only produce reliable results on heavily trafficked websites where webmasters can divide users into various groups while still having a sufficient sample size.
The Impact of User Experience and Web Design
Beyond being visually appealing, web design also shapes how users interact with a website's SEO services and affects their overall experience. An intuitive, aesthetically pleasing website can greatly influence a user's decision to stay, explore, and convert. Users are more likely to engage with a company's goods and services and trust it when they have a positive online experience.
User Interface and Navigation: Users must have intuitive navigation to stay interested. A clean menu layout and obvious call-to-action buttons connect visitors to the desired content or conversion point.
Response to Mobile Devices: You must ensure your website is mobile-responsive because accessing the internet by utilizing mobile devices is becoming increasingly popular. All users will have the best experience possible thanks to responsive design, which adjusts to various screen sizes.
The page's loading speed: Websites that load slowly tend to lose users' patience. Page loading speed optimization is essential to lower bounce rates and enhance the user experience.
Appearance: Aesthetics are important. A website that looks good inspires visitors to explore more after their initial impression.
Credibility and trustworthiness: A credible website that is professionally designed fosters trust. Users who trust the company's legitimacy are more likely to convert.
Conversion-Oriented Optimization
Conversion optimization involves:
Make minor adjustments to your website to increase the percentage of visitors who carry out desired actions, such as purchasing.
Signing up for a newsletter
Completing a contact form
To Maximize Conversions, Follow These Steps:
Straightforward Call-to-Action (CTA): Place CTAs on your website in strategic locations that are both clear and visible. An effective CTA increases conversion rates and directs users to take the desired action.
A/B Testing: Comparing various design elements, CTAs, or landing pages should be done through A/B testing. A/B testing-based decisions can result in significant increases in conversion rates.
Analytics and feedback from customers: To identify pain points and potential improvement areas, collect user feedback via surveys or feedback forms. Identifying bottlenecks and conversion barriers is made possible by analyzing website analytics.
Customization: Adapt the user experience to the preferences and behavior of the user. Personalized content and product recommendations can increase conversions and user engagement.
SEO Specialists and SEO Marketing Agencies' Roles
In the ever-evolving field of digital marketing, SEO experts and SEO marketing firms are essential to maximizing web design for conversions. Their contribution is as follows:
Keyword Research: To find pertinent search terms and phrases that potential customers use, SEO specialists conduct in-depth keyword research. The visibility and rankings of websites are increased by incorporating these keywords into their content.
On-Page SEO: SEO professionals improve meta descriptions, headings, and content organization to improve website relevance and crawl ability, making it simpler for search engines to comprehend the site's content.
Link Building: High-quality backlinks from trustworthy websites increase a website's authority and credibility, which boosts its organic traffic and search rankings.
Technical SEO: By handling technical issues like website speed, mobile responsiveness, and site architecture, you can guarantee a positive user experience that will increase conversions and search rankings.
Conclusion
Web design and user experience are key to converting visitors into customers and achieving business success in digital marketing. Businesses can establish credibility, engage their audience, and boost conversion rates by investing in a well-designed website that puts the user experience first.
Additionally, working with SEO specialists and digital marketing agency increases the likelihood of success by enhancing website performance, organic traffic, and search rankings. Always remember that an optimized website is more than just a digital showcase. It is a potent tool that can convert visitors into repeat customers.
Published: August 2nd, 2023