Reading Time:
4
minutes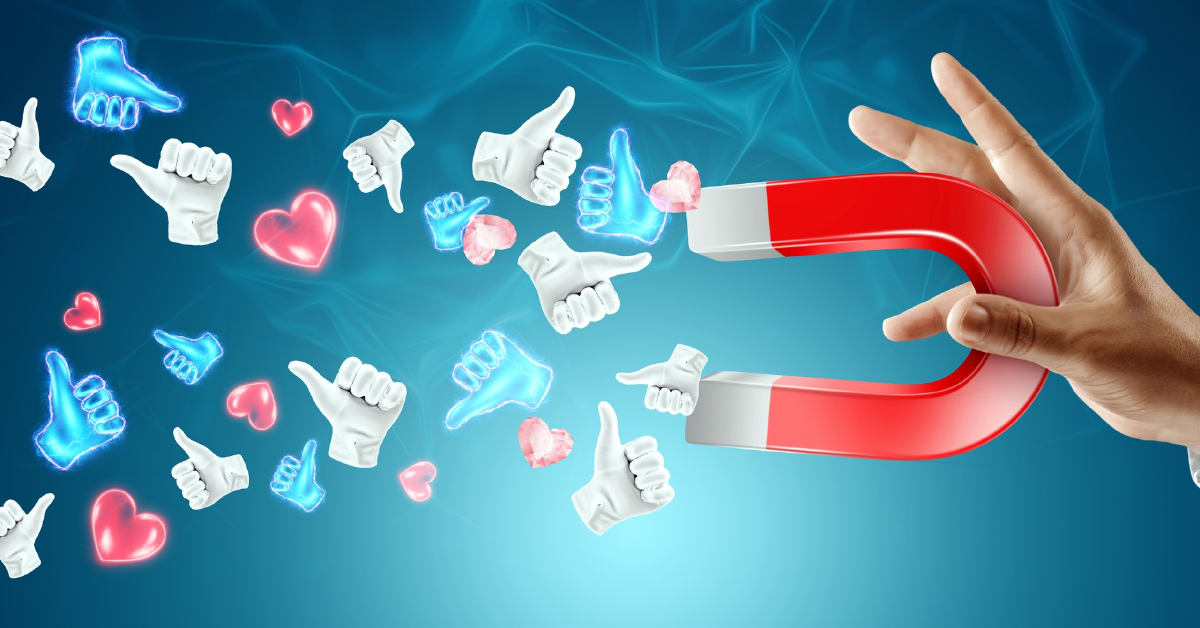 Being innovative and creating fresh, original ways to reach your target audience is crucial in marketing. Influencer marketing is among the most successful techniques to emerge in recent years.
Collaborating with an influencer with a social media following can broaden your reach and help you enter a new market. The right influencer can boost your brand's credibility and authenticity, enabling you to interact with your audience more deeply.
This blog post will delve deeper into influencer marketing, including its principles and practical online business reputation management applications.
Influencer Marketing: What is it?
Let us start by explaining influencer marketing in more detail. It entails companies working with a prominent figure in a particular industry or niche to promote a good or service. This cooperation might take the form of affiliate marketing, sponsored content on social media, product reviews, or social media takeovers.
Influencer marketing has become more popular because consumers are more likely to accept recommendations from people they trust than from brands themselves. A powerful influencer can significantly affect a potential customer's likelihood of purchasing a good or service if they have gained the trust of their followers.
Influencer Marketing is Not an Entirely Recent Phenomenon.
Businesses are increasingly using influencer marketing to connect with their target market, which has helped them raise their brand awareness. Influencer marketing is not a new concept if you are familiar with the most recent developments in Internet marketing.
Nevertheless, it is simultaneously developing more quickly than other forms of marketing and digital promotion.
As more creators enter the digital marketing industry intending to be paid influencers, savvy brands and the agencies they work with understand that working with an influencer effectively requires more than just having a large following.
How Do Influencer Marketing Campaigns Operate?
Influencer marketing involves collaborating with influencers and brands to produce entertaining and educational content for the influencer's audience. The influencer will share sponsored content with the brand on their social media profiles, such as images or videos, so their followers can view it.
The objectives of this content are to improve overall engagement, boost sales, and raise brand awareness. Influencer marketing, it is important to remember, will not work if the influencer is not genuine and does not connect with their audience authentically.
The secret to effective influencer marketing is selecting the most relevant and credible influencers in your sector.
Influencers can range from micro-influencers with fewer than 1,000 followers to macro-influencers with millions of followers. Brands must therefore conduct in-depth research and choose the best options based on their objectives and target market.
Once you have located potential influencers, establishing rapport and forging a cooperative relationship is critical. To accomplish this, you must collaborate with them to develop exciting content that appeals to their audience while genuinely promoting your brand.
Marketing campaigns can be evaluated using a variety of metrics, including engagement rates, website traffic, and conversion rates. However, these metrics can change based on the sector and the campaign's objectives. Therefore, it is always best to establish clear KPIs before launching the campaign and clearly understand what you hope to accomplish with it.
The Advantages of Influencer Marketing
It has the potential to be a potent tool for brands because it helps build trust with their target audience. Influencers enjoy greater consumer trust than brands, making developing enduring relationships with clients simpler. An improved reputation for your company and a long-term increase in customer loyalty can result from this higher level of trust.
It can reach a huge audience than other digital advertising methods while being less expensive. It uses word-of-mouth marketing, which may introduce your company to customers who might not have known about it.
Having the ability to reach new markets is a crucial advantage of it is a part of reputation management. By collaborating with an influencer with a different audience demographic than your own, you can gain access to a new market you might not have been able to reach using traditional methods. It can be beneficial if you are trying to reach a particular age group, gender, or geographic area.
Influencer marketing is, in the end, an excellent way to increase your customer base without making a significant investment. You can take advantage of their well-established reputation and virtually limitless potential reach by collaborating with influencers. You can be sure your efforts will succeed in the long run if you choose the appropriate influencers for your brand.
Construct Cause-Related Influencer Marketing Campaigns.
Developing an influencer marketing strategy for a cause may benefit both the business and the cause. It may be for a variety of reasons, including the following:
Associations between brands: When consumers who value socially responsible businesses see a brand supporting a cause, it can help build credibility and trust.
Working with influencers: Collaboration with subject-matter experts can assist a business in expanding its market reach and enhancing brand recognition.
Embrace the next generation: Younger generations are more likely to support companies with socially conscious brands. A business can connect with these younger customers by connecting a marketing initiative to a cause.
Enhance involvement: A campaign with a social impact can increase brand awareness and cause engagement. So it will improve brand recognition and contribute to worthwhile corporate social responsibility.
Therefore, developing online marketing campaigns tied to a socially conscious cause is beneficial in a variety of ways.
Effects of Influencer Marketing
Influencer marketing has demonstrated to be very successful at attracting and keeping target audiences interested. In contrast to traditional advertising, influencer marketing enables brands to take advantage of the credibility and trust that influencers have established with their followers. Increased brand awareness, credibility, and sales result from an influencer's endorsement of a good or service because their followers view it as a sincere recommendation.
Influencer marketing also gives businesses access to particular target markets. Businesses can increase their chances of turning followers into customers by collaborating with influencers whose followers fit their target demographic. It will ensure that the right people hear their message.
Conclusion
Influencer marketing unquestionably rules the digital world today. It is a potent tool that can be utilized to reach new audiences, raise brand recognition, and boost sales. Researching and establishing a sincere rapport with the influencers you choose to collaborate with to maximize the effectiveness of your influencer marketing campaigns is essential.
It can be a fruitful and advantageous strategy for any business with careful preparation and commitment. So do not wait; start utilizing the influence of influencers right away!
Published: August 7th, 2023