Reading Time:
6
minutes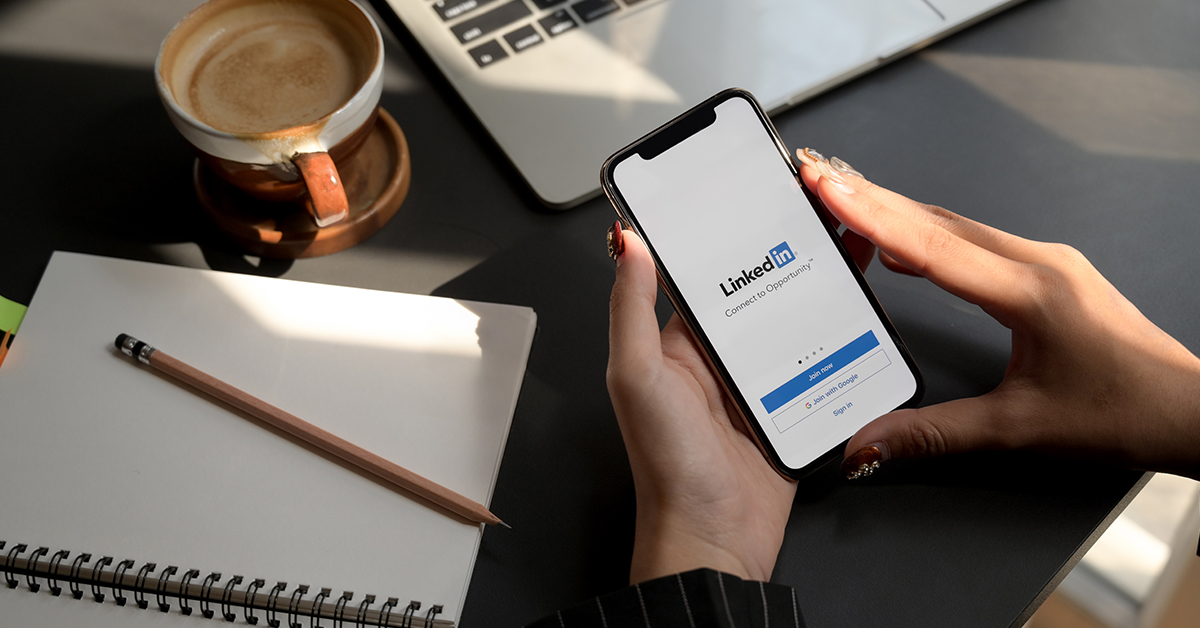 Today, everyone has a personal brand on LinkedIn. It combines your online identity, how you present yourself, and what you offer. Improve social media presence for building strong personal brands. To stand out in today's competitive marketplace. We must develop a thing that speaks at all levels on social media, in our communities, at conferences/events, blogs, or other websites.
In this blog post, I've put together some tips for building your personal brand on LinkedIn from the perspectives of marketers who are experts in their field. Whether it's your business or an individual, you can now leverage it as a marketing tool.
It's no secret that the more you know about your target audiences, the better off you will be. And sometimes, more than being a specialist is needed to garner an audience or gain new business.
Nobody can avoid LinkedIn because of its use in business development and networking. It turns out that more employers now use the platform for finding new talent! So it's even more important to keep your profile up-to-date and interesting than ever before.
What is Personal Branding:
It is about creating and marketing a unique identity personal brand on LinkedIn that can be used as an asset to find work, grow your business, and advance in your career.
Employers increasingly recognize a strong personal brand on LinkedIn as a critical differentiator for job candidates. Successful professionals have found that standing out among the competition by creating their brand can be very rewarding. Yet, despite what you may have heard, building a strong brand doesn't require you to quit your day job and become an entrepreneur. We will explore why building your personal brand in LinkedIn is important before becoming an entrepreneur.
What is a Personal Brand Domain:
A domain is a space of existence that has its own set of rules. It is a domain, a space to express yourself and share ideas. For example, your company's domain is your company's website.
What are the Benefits of a Personal Brand:
1) You become more memorable – Whenever people interact with you, they will have instant recall about you. They won't forget who you are or what you're talking about, even if they only saw you for the first time the day before. If you can't be remembered for your work, you'll never be remembered.
2) You can stand high: It takes much work to get noticed by the general public. You must work hard and build strong fame that stands out against others. It's similar to other professions where making a name in the crowded marketplace takes much work. Good fame will help you stand out from others and be remembered by your customers or future clients because they will remember your dedication to your goal.
3) A personal brand can serve as a brand ambassador: Your brand consists of all the things that you've done and all the things that you can do. If you've built it into a successful career, your brand will continue after you retire. It will work as a reference, brand ambassador for future projects, or anyone wanting to hire you. Just like some famous actors have built themselves into brands, they have been able to enter the public eye.
4) Build an easier way for people to connect with you: Using your brand domain gives people an easier access point to reach out and learn more about you.
Professionalize your LinkedIn strategies:
Get Strategic
The LinkedIn marketing strategy may seem like common sense, but the more strategic you are about the information you include in your profile, the better off you will be. The information that makes up your profile is what people will use to make their first judgment about who you are as a professional. So make sure that all of it is accurate and relevant! Remember to update your profile regularly, and take advantage of every opportunity to promote yourself.
Maintain a Profile-Ready Professional Image
It's not enough to simply maintain an active profile. You should also make sure that your profile is professional and on-brand. If a potential employer is going to spend time reading your profile, they want to be able to see that you're a good candidate for the role. Your profile layout and design must be consistent with your services/company's overall look, reflect your personality, and represent what you do well. The more relevant information you display, the better off you will be!
Consider the Networking Angle
A LinkedIn marketing agency is a great platform if you're looking to network with other professionals and potential employers but remember to maintain the professional image you've crafted. It means being strategic about whom you connect with and considering the information you post on your profile. Posting irrelevant or unprofessional information in your profile may poorly reflect your brand image and kill your credibility.
Stay True to Your Voice
Even though LinkedIn isn't social media, having a voice on the platform still makes sense. It means developing a unique tone of voice and using it consistently across all your communications. A unique voice is key to your brand identity; employers can identify it from your profile without digging deeper.
Downplay Your Personal Life
Many people put much effort into creating inspirational images and writing about their personal brand in LinkedIn profiles. While this is all good, keeping your personal life on the back burner, for now, is important. Never share anything potentially damaging or embarrassing, especially material you'd rather not have seen by a potential employer!
Consider the "Expertise" Spot
It's a pretty powerful way to improve your profile. In your profile, you should include a spot that tells the world about any projects or social media profiles you've worked on. It will help people understand your skills and abilities and allow future employers to tell you if you're qualified for a particular role.
Networking Process
Use Your Network
I highly recommend spending time in the pre-approved groups to increase your visibility and get to know relevant people in your industry. Not only will this help you maintain connections with others, but it's also a great way to stay up-to-date on what's going on in space.
Join Groups
You should join a few industry groups to stay on top, but be careful here. You can become too visible by joining groups and instantly getting part of the conversation. It is a professional network, so stay true to that and don't take any opportunities to go above and beyond — especially not if you're not an expert in the space.
Use LinkedIn's Customization Tools
It makes it easy for people to customize their profile without doing extra work; however, no matter how much you customize it, everything must be relevant and accurate. You should never add anything that could be damaging or hurt your credibility as a professional. So always make sure that everything you add is relevant and appropriate!
How to Use it for Finding the Job
It is a great platform for finding and building relationships with people who can help you grow your business in more ways than one. From networking to finding new clients, helping you get your resume noticed. LinkedIn can do it all. It's not just about networking; it is also a great way to find that ideal job or opportunity you've been looking for!
It can be used in many ways to create valuable connections and grow your business, but securing that dream job? That's where it shines.
How to improve Digital marketing on LinkedIn:
Digital marketing on LinkedIn is a great tool for marketers looking to connect with people and brands in their industry. But it can take much work to know where to begin.
Optimize your profile page, including a headshot, complete contact information, a summary of skills and experience, list of past positions or accomplishments if they are related to the company you're applying for or an industry you want to work in now that you have more experience.
Some tools allow you to survey yourself and your interests from someone else's point of view, and an app that will build a professionally-looking resume in seconds based on your profile. You can then send that resume to anyone you'd like.
Another tip would be to join relevant and appropriate groups, such as a local chapter of a professional organization or college alumni groups you attended. You can post about events related to your career and look for opportunities in those groups.
There are many different ways to approach LinkedIn; some people use it as a place for networking, while others may use it more as an online resume builder. The possibilities are endless!
Finally, when looking for a job, find out which recruiters work at the company you want to work at, and profile stalk them using their website.
LinkedIn profile summary: "Marketing and Communications Specialist."
LinkedIn summary statement: "I bring the brand building, social media strategy and design, public relations expertise, and marketing management consulting services to my clients."
With LinkedIn as a tool, it is easy to boost your brand with professional posts aimed at industry leaders. But, like any other profession with the potential for growth in a society where social media influencers are rising in recognition and influence, more work is involved.
So, Start by planning whom you want your target audience to be. Do this by understanding the type of person they are likely to be interested in meeting or looking up online.
Keep your profile current. When your audience grows, you want to ensure that every time of log in. Please don't send out invites to meetup groups; instead, invite them directly on LinkedIn.
The point is not to teach you how to do so much; it's more about giving you the tools and tips needed so that you're ready to go out there and start building your brand. Also, make sure that when creating a new profile, it's really about trying out a new approach versus using the same old one:
It's very important for personal branding in LinkedIn, especially with marketing strategy, to keep everything lighthearted and fun.
For more details do visit our blog for digital marketing services.
Published: July 31st, 2023